In our industry, tastes span a wide spectrum of design and vision. From the clean lines of an ultra-mod, minimalist look to the comforting textures and neutrals of the next generation of farmhouse fab, the trends are beautifully varied. One emerging style that must be mentioned echoes the 1920s aesthetic — jewel tones so bold and rich that they call for exotic, veined countertops to complement a peacock-like glamour; we can't get enough! 
From soft to bold, we've seen it all and enjoy the diversity immensely. Here are some of our favorite looks and ideas: 
Double the thickness of your island's edge for an attention-getting, elegant centerpiece.

 

"Waterfall" is the stone off the end of an island or bath vanity to the floor for a wow factor. Consider an exotic, veined slab as the wall accent.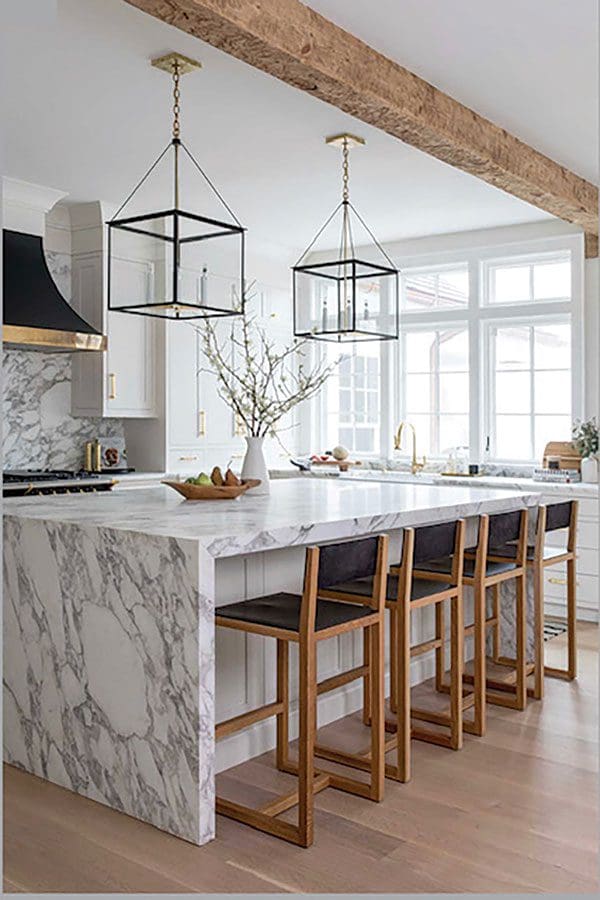 Enjoy the look and feel of multiple stone colors and textures — a farmhouse sink surround is a bold, fun look.

 

To suit today's fur-friendly homeowner, we adore this marble inlaid pet feeder that boasts bowls and a pot filler — chic and practical.
A custom chiseled and doubled edge adds bold, rustic appeal.
Stunning fireplace surrounds provide year-round warmth.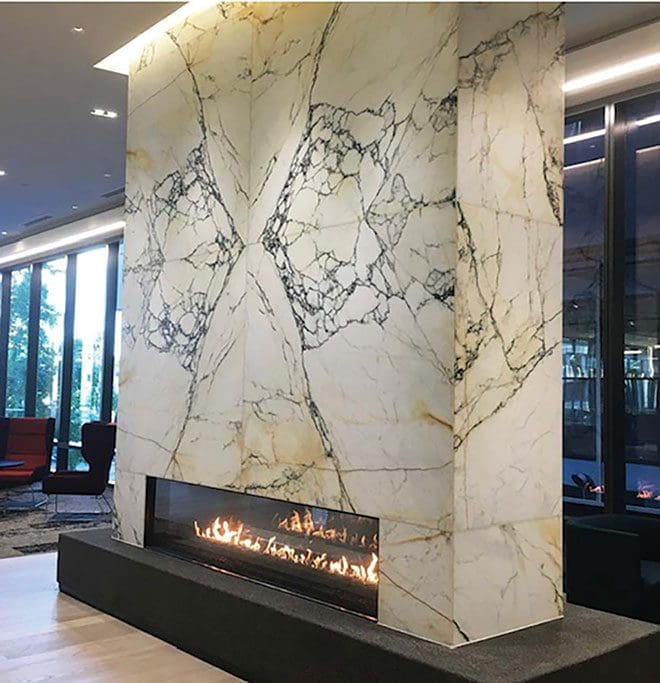 Incorporating stone throughout a living area adds hints of luxury. Pro tip: Most stone yards have remnant pieces perfect for windowsills, benches, and accent tabletops.

 

Powder room vanities are inviting and elegant. Marble is lovely in such a space.